Showing at London Fashion Week in the prestigious British Fashion Council Designer Showrooms at Brewer Street in Soho was a fantastic opportunity to present Daou Jewellery to the fashion world. Over the five days we met with so many fabulous new friends and look forward to some exciting projects to come. We are especially grateful to the wonderful team at the BFC who were just so enthusiastic, knowledgeable and generally lovely. Here Adrian and Dalia are on Day 5 London Fashion Week running the Daou Jewellery showcase. Bring on next season!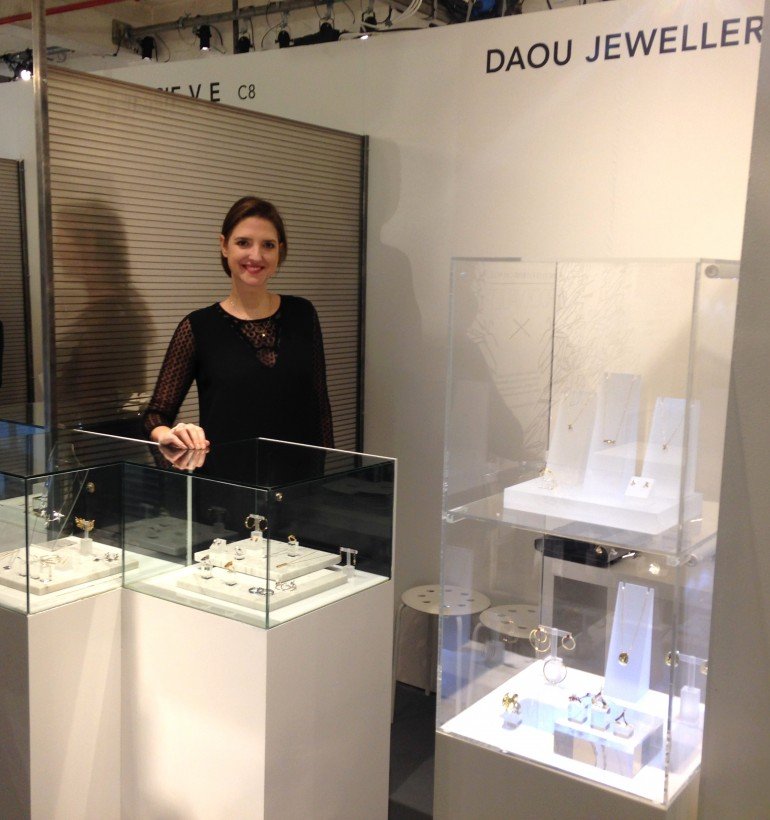 Ready on Day 1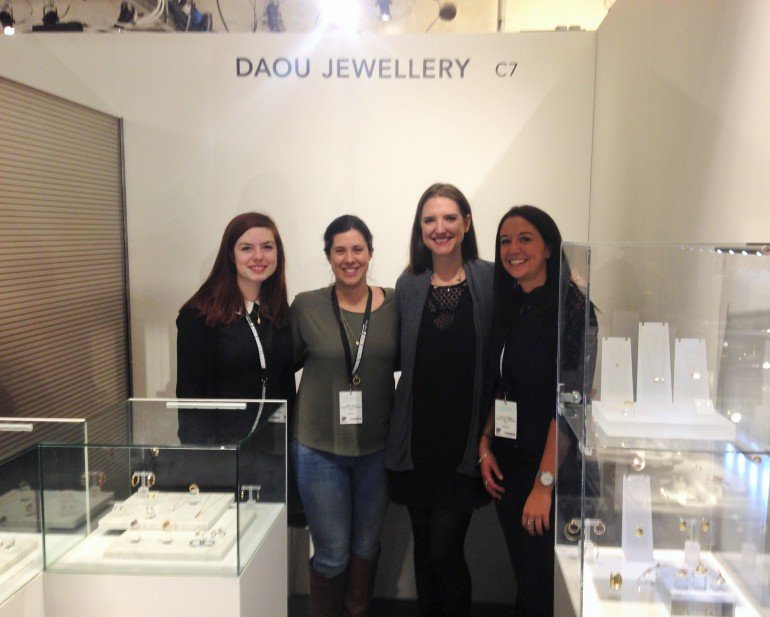 So happy the Retail Jeweller team stopped by to visit Daou Jewellery on Day 1 of London Fashion Week.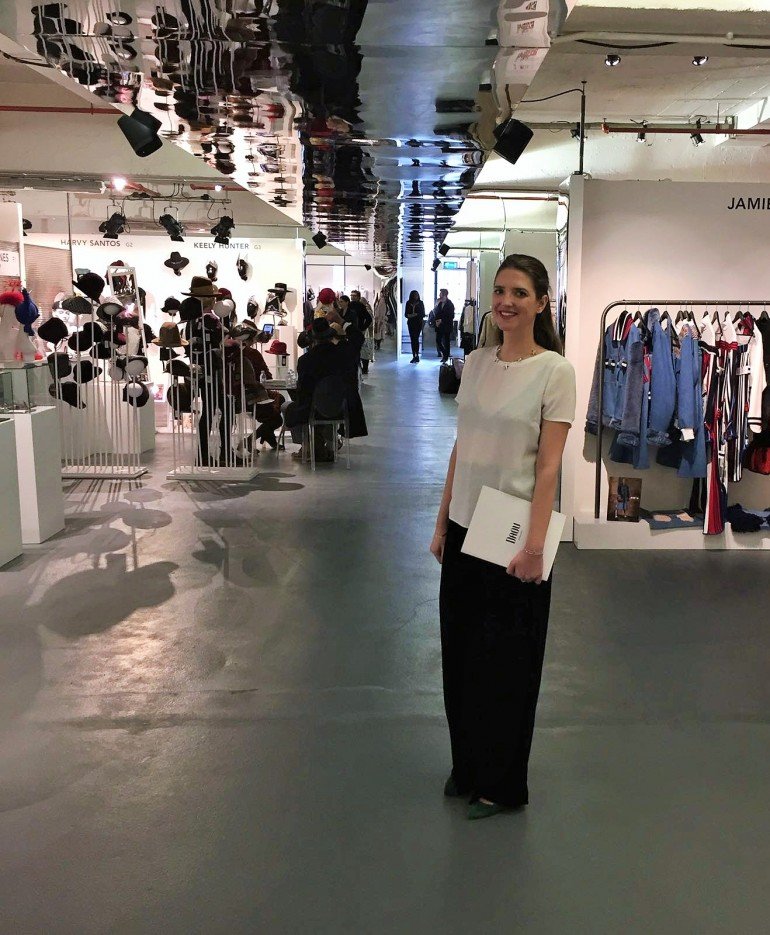 Exploring the Designer Showrooms and all the stunning fashions…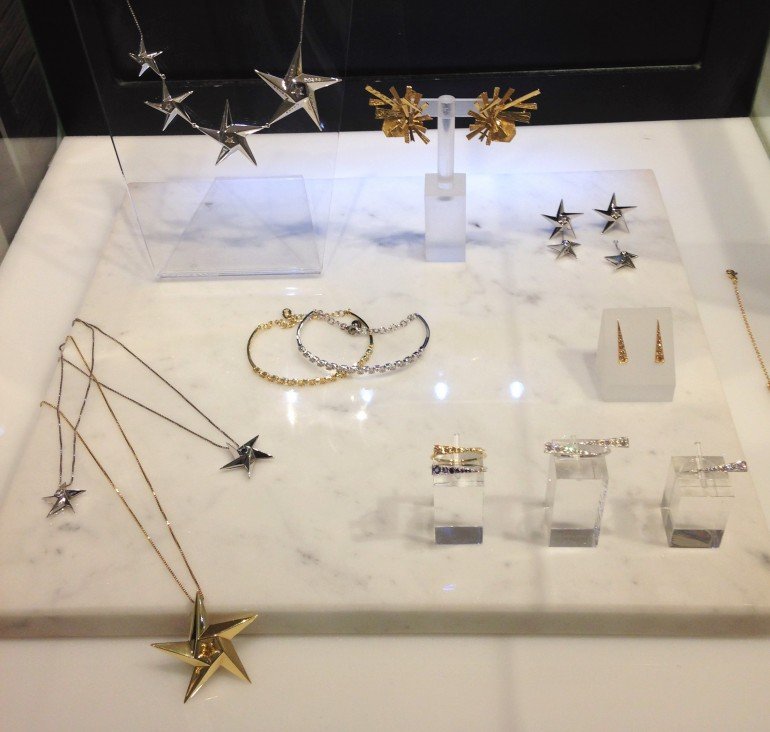 The Stars and Sparks collections on display.
The Quanta collection display at London Fashion Week.