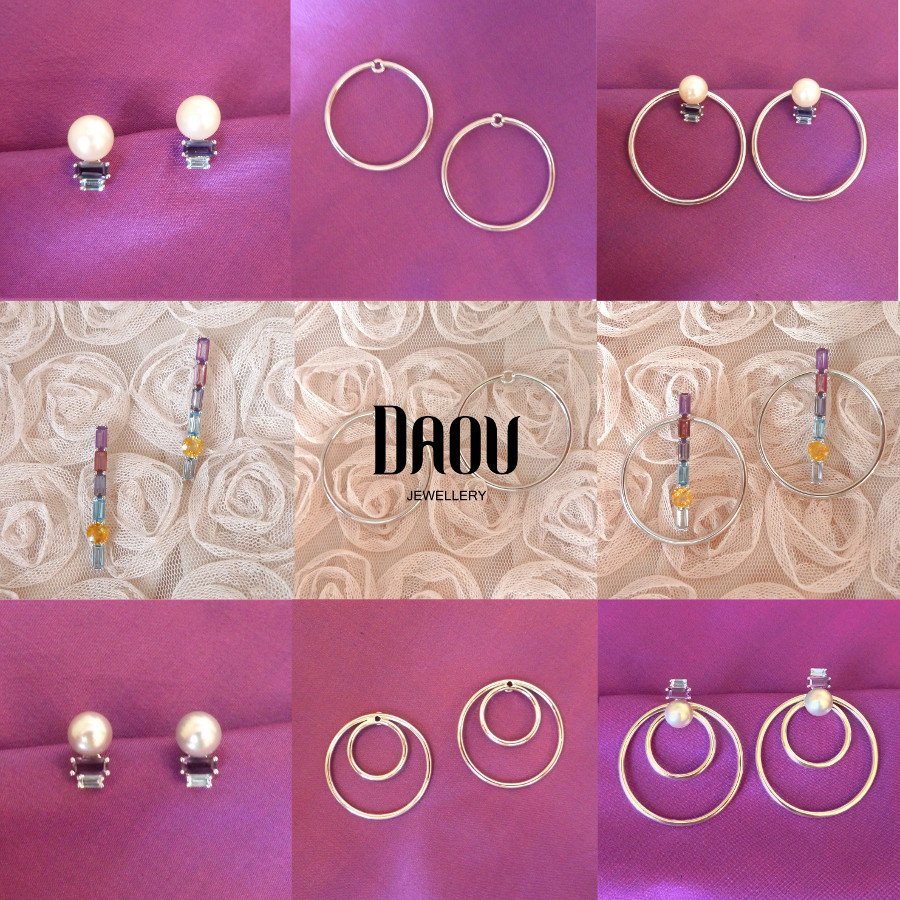 Fabulous earring combinations with the new Multiplier Hoops and … Sunset Sunrise Pearl, Silver Pearl, Long Earrings, and the Spark Diamond Earrings…… In fact these gold hoops will work with any earrings in your jewellery collection to create bright new designs! Available in small, large and double hoops in white, yellow and rose gold.
There are multiple ways to wear the Spark Diamond Earrings, singly, angled, and with the Daou Multiplier Hoops…. so many possibilities to multiply your earring collection.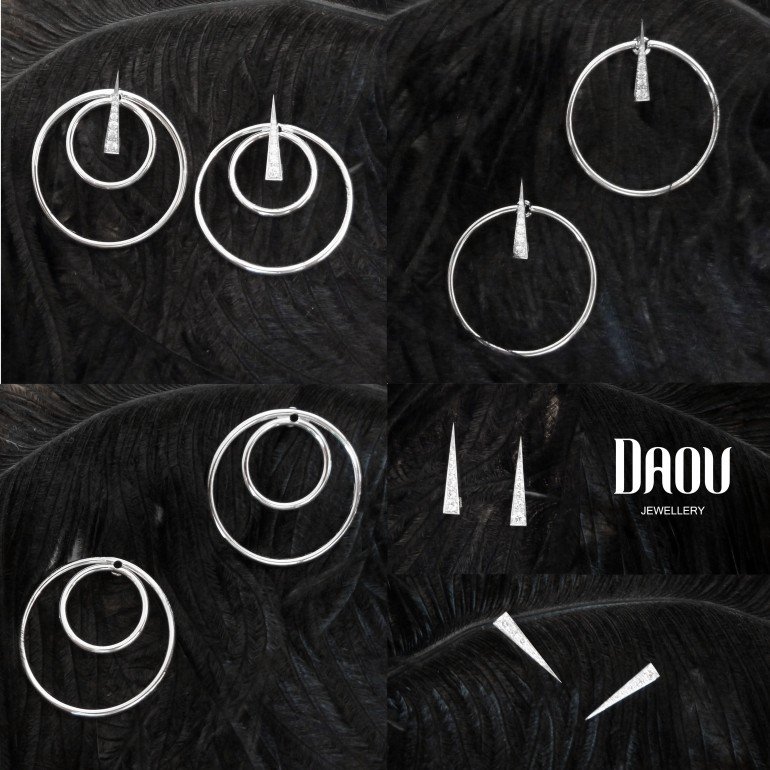 The Pearl Light Sunset Sunrise Earring work up or down too!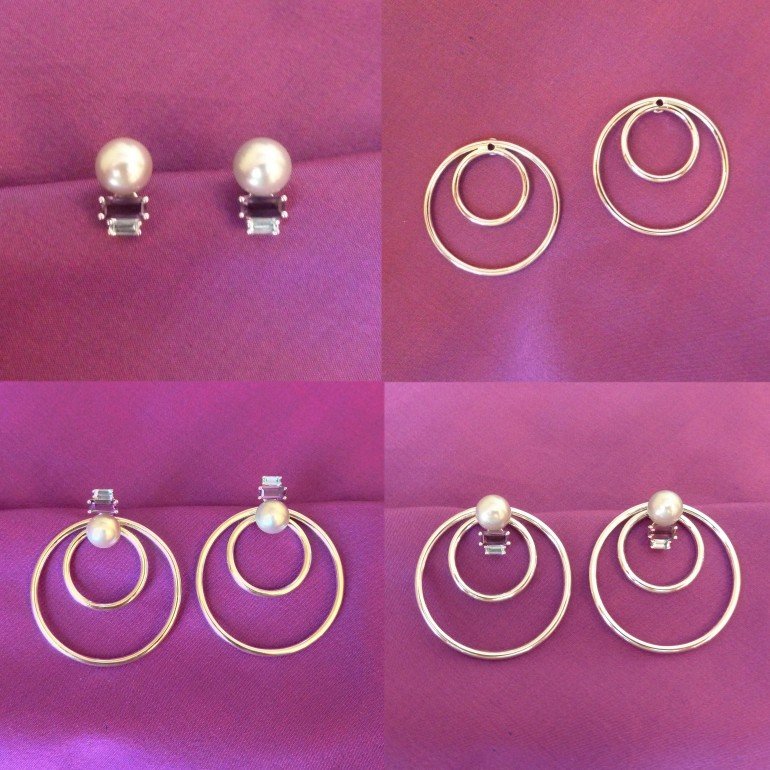 Even with larger earrings – New Multiplier Hoops and the Sunset Sunrise Long Earrings.