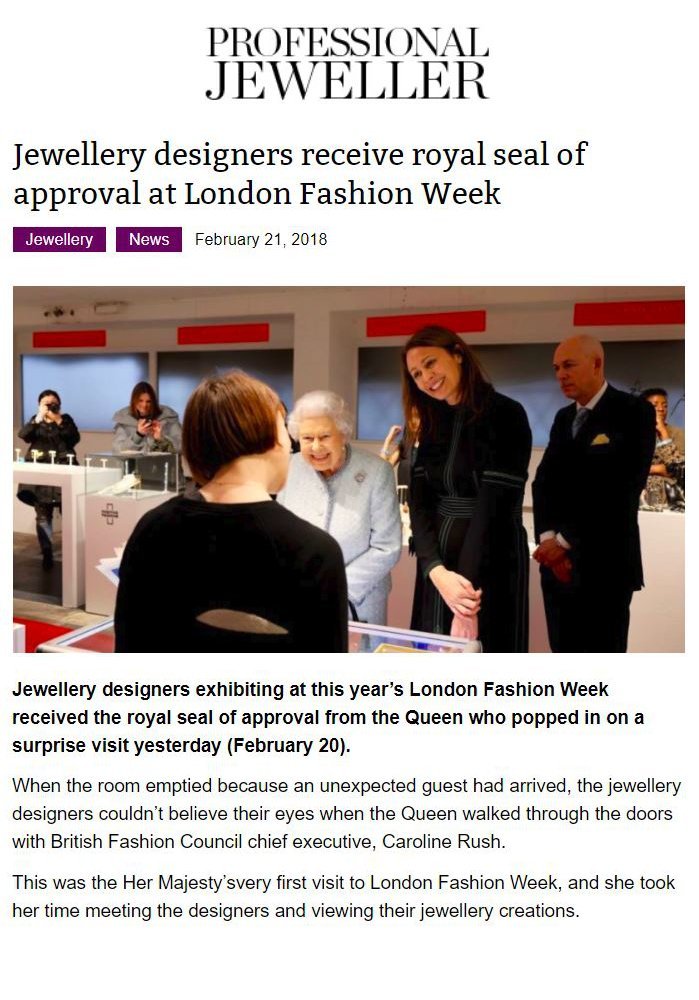 Designer Dalia Daou quoted on the exceptional visit by Her Majesty The Queen to London Fashion Week Designer Showrooms this February 2018 where The Queen spoke to Dalia Daou about her designs and the history of Daou jewellery which was added to The Queen's collection in the 1960s.
Daou jewellery was showing at LFW as part of the British Fashion Council Rock Vault fine jewellery selection pioneered by Stephen Webster. Dalia was a Professional Jeweller Hot 100 NexGem 2016.
http://www.professionaljeweller.com/jewellery-designers-receive-royal-seal-approval-london-fashion-week/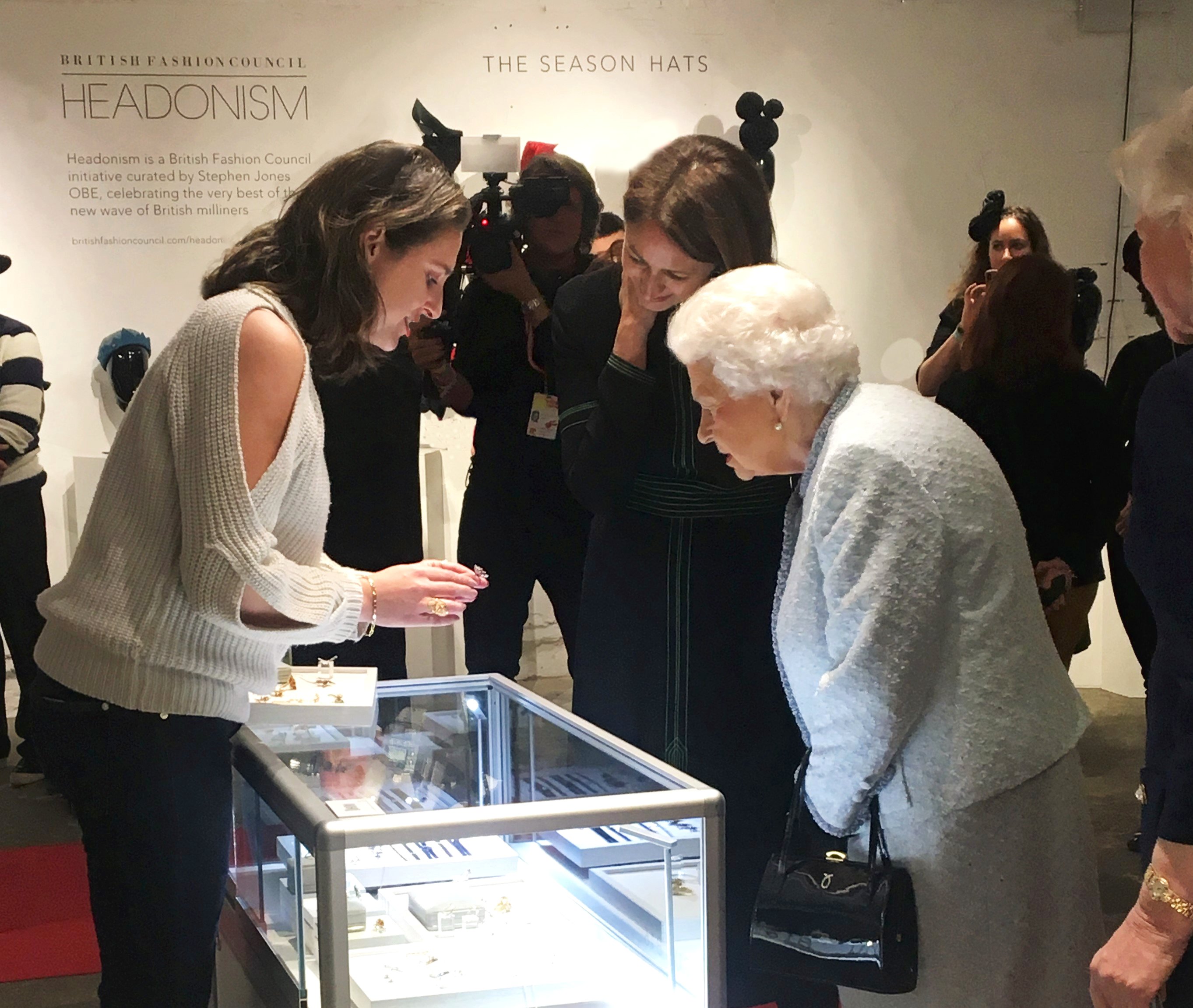 Award-winning jewellery designer and Professional Jeweller Hot 100 star, Dalia Daou of Daou Jewellery got to tell the Queen of her family's previous royal link.
She wrote under a picture of her meeting the Queen: "Showing Her Majesty The Queen my jewellery today at LFW! What a way to end the show! Here she is looking closely at my Sunset Sunrise Ring and I told a little story of how she actually has a suite of jewellery designed by my father in the 70s as gifted by royal appointment!"