Heart Leaf Pendant
A very distinctive Daou design combining a white gold pavé diamond heart cleft with a sculptural highly polished yellow gold twisted branched leaf pattern.
Yellow and White Gold solid 18k 6.84g,
Diamonds, 25 round brilliant ~0.7ct,
Chain 16inch, 40cm,
Pendant measures 2.5cm wide, 3cm long
A special collection of heart motif pendants inspired by archive Daou designs. These beautiful diamond set sentimental jewels are each a fresh interpretation of the classic heart with unique details in form and hand made craftsmanship.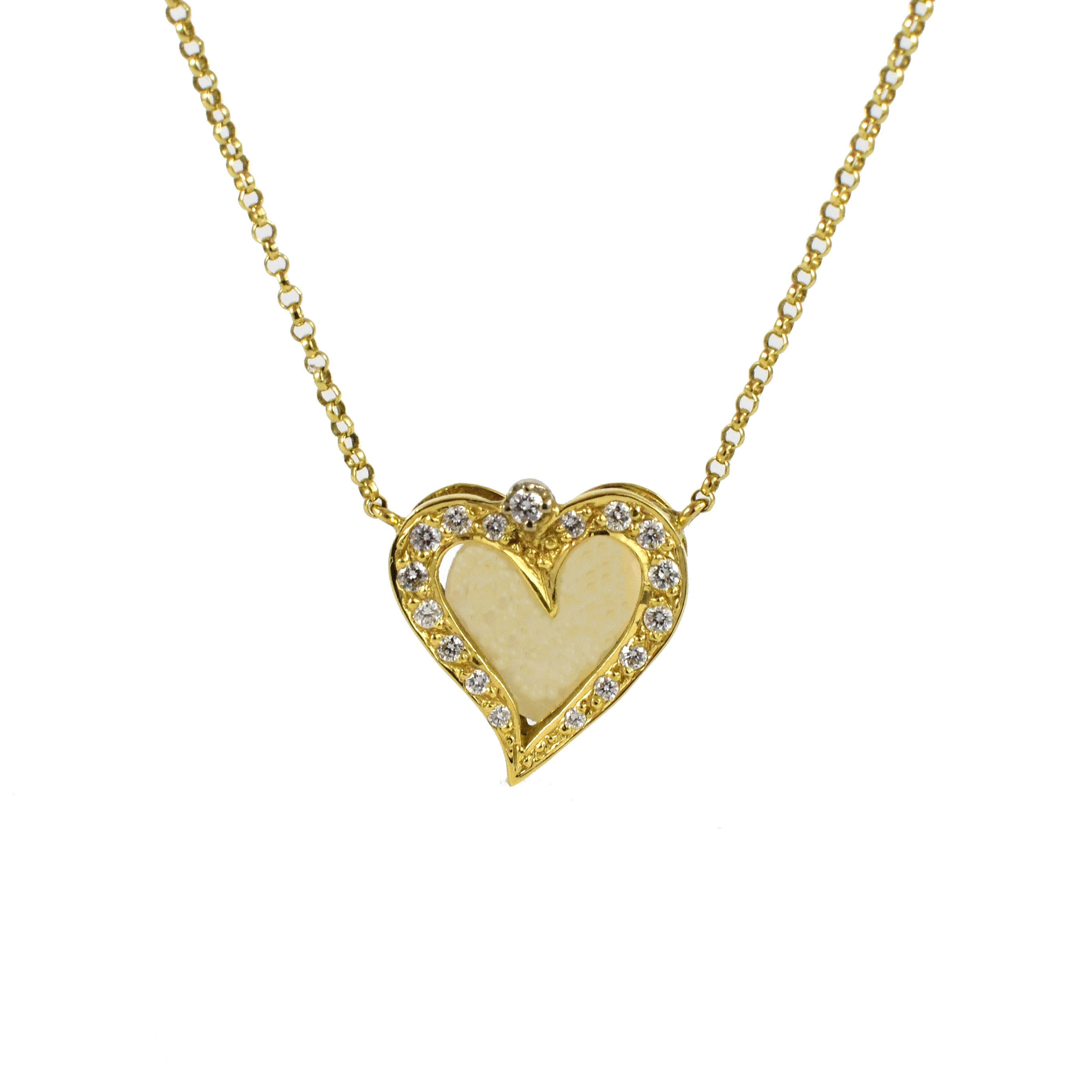 Quickview
Hearts Heritage, Necklaces, Valentine's Day Gems
A detailed diamond heart pendant sweet and delightful. Hand made with a special tiered setting made to envelop a special stone center, here an Opal showing pale pink and green flashes. Handmade in London and hallmarked, set with diamonds and finished with 18 carat gold chain. The unique tiered setting and edging and to the reverse show the quality and attention to detail in Daou jewellery. Yellow Gold solid 18k Diamonds 17 round brilliant ~0.4ct, Opal heart center, Chain length 18inch, 45cm, Pendant measures 1.5 × 1.5cm. The pendant can be created with a personally selected central stone on request, for example a favourite colour or birthstone.
£

2,700.00