Diamond and Tigers Eye Heart Pendant
A detailed diamond heart pendant alive with life and happy movement in its shape. Hand made with a special tiered setting made to envelop a special stone center, here a chatoyancy cats eye effect Tigers Eye. Handmade in London and hallmarked, set with diamonds and finished with 18 carat gold chain. The unique tiered setting and edging and to the reverse show the quality and attention to detail in Daou jewellery.
Yellow Gold solid 18k 4g,
Diamonds 17 round brilliant ~0.4ct,
Opal heart center,
Chain length 18inch, 45cm,
Pendant measures 1.5 × 1.5cm.
The pendant can be created with a personally selected central stone on request, for example a favourite colour or birthstone.
Your opportunity to shop a special collection of heart motif pendants inspired by past Daou designs at one off prices only until Valentine's day, because we heart you. These beautiful diamond set sentimental jewels are each a fresh interpretation of the classic heart with unique details in form and hand made craftsmanship.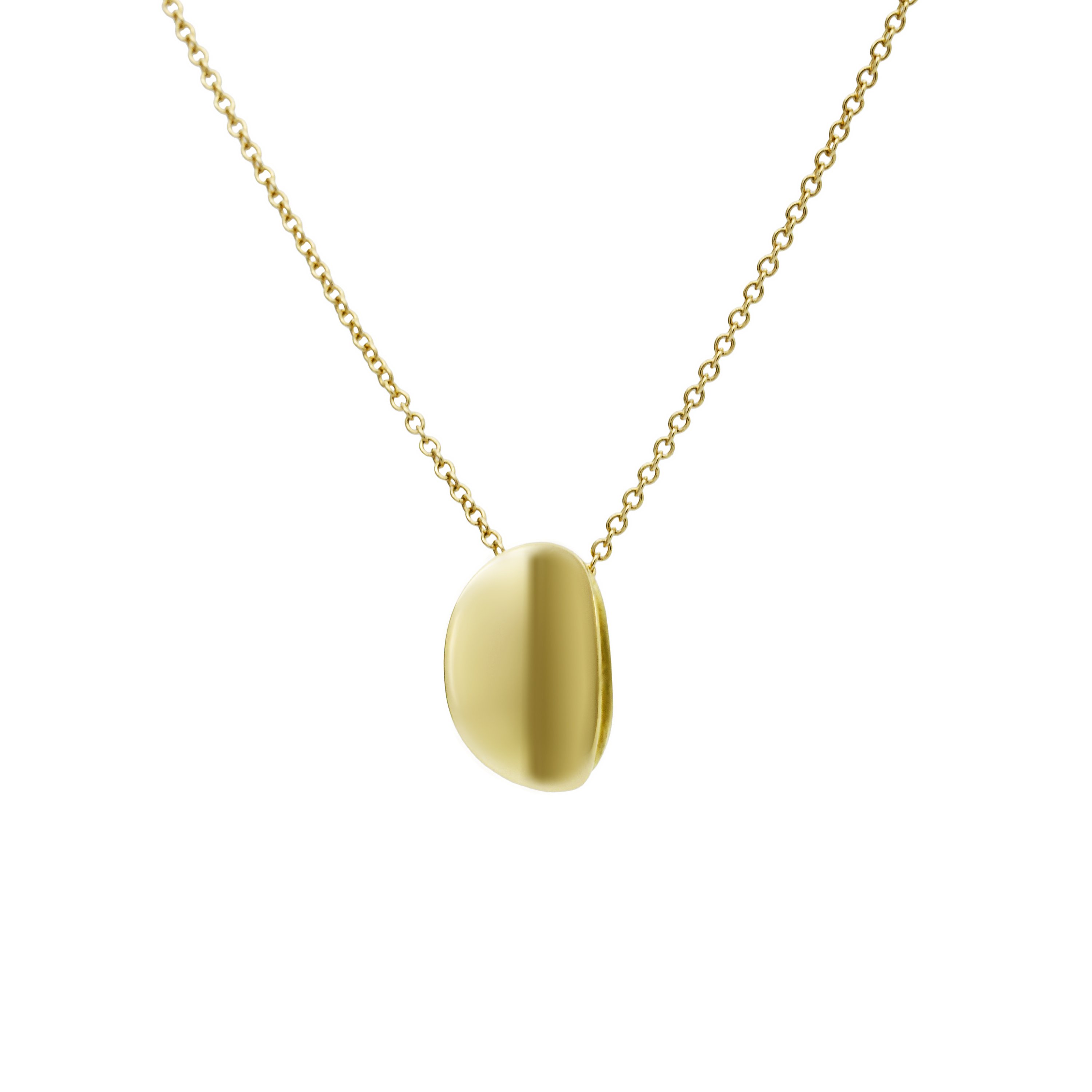 Quickview
Necklaces, Quanta, Valentine's Day Gems
A pure simple interpretation of the Ellipse design featuring a perfectly balanced concave form that plays with reflections of light from its high mirror polish surface. Yellow gold, solid 18k. Hallmarked with the Daou name, by Goldsmiths Hall in London. Made in Italy to order, may take up to 3 weeks for delivery. Chain Yellow Gold 18k, hallmarked. Measurements 1.8cm long, 1.3cm wide, 0.5cm depth.
£

1,490.00