JEWELLERY FIT FOR A QUEEN February 2018
DURING her surprise appearance at London Fashion Week, Her Majesty The Queen took time to peruse the pieces on display at the Daou Jewellery stand and talk to award winning jewellery designer and company owner, Dalia Daou.
"It was a wonderful moment to meet Her Majesty and an honour to show her my designs," enthused Dalia. "The Queen was very engaged and interested, looking closely and taking the time speak about the jewellery. She was particularly taken with my colourful Sunset Sunrise rings commenting: 'How lovely!'"
Dalia was also pleased to be able to tell The Queen that Her Majesty in fact has a suite of Daou jewellery in her possession that was created by Dalia's father, A.G. Daou.
His Majesty King Hussein of Jordan gifted the bespoke Daou jewellery to The Queen in the 1960s when Mr Daou was the Jordanian monarch's royal appointed jeweller.
The recollection surprised both The Queen and Caroline Rush CBE, Chief Executive of the British Fashion Council, who was escorting Her Majesty around the Designer Showrooms and commented: "Oh, really—what a great story!"
The royal visit brought back nostalgic memories for Dalia, who has followed in her father's footsteps and now designs contemporary fine jewellery pieces from her London studio. "My father told me the suite comprised a necklace and earring pair in diamonds, sapphires and turquoises as requested by The King featuring an inverted scalloped design to reflect the gemstones and peaked arches of the Orient," recalls Dalia of the suite of jewellery that was commissioned to be presented to The Queen, as well as other jewels for The Duke of Edinburgh and Royal Family members, on the occasion of the The King's state visit to Great Britain in 1966.
Daou jewellery was also created for Princess Grace and Prince Rainier of Monaco, Pope Paul VI and many other heads of state and celebrities of the time. Mr Daou also crafted a very special piece featuring a fragment of the moon, which was fashioned from one of the pieces of moon rock that were carefully collected during the moon landings and bought back to earth for some heads of state.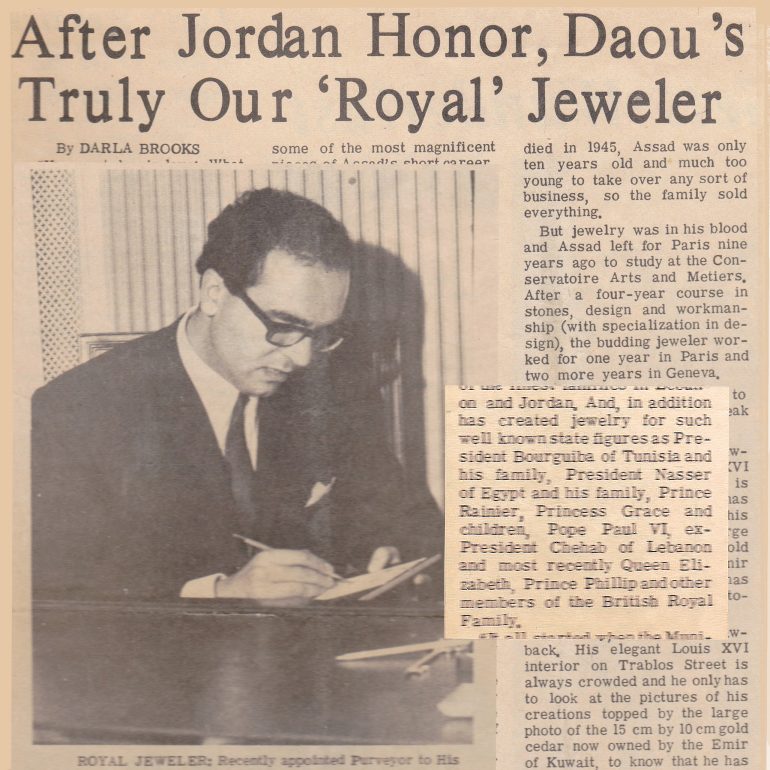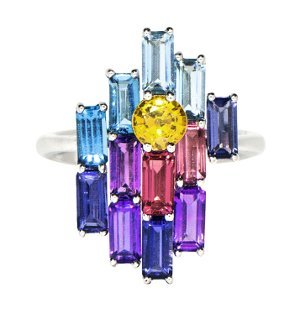 SHOP NOW  To shop the Daou Sunset Sunrise Ring as complimented 'How lovely!' by The Queen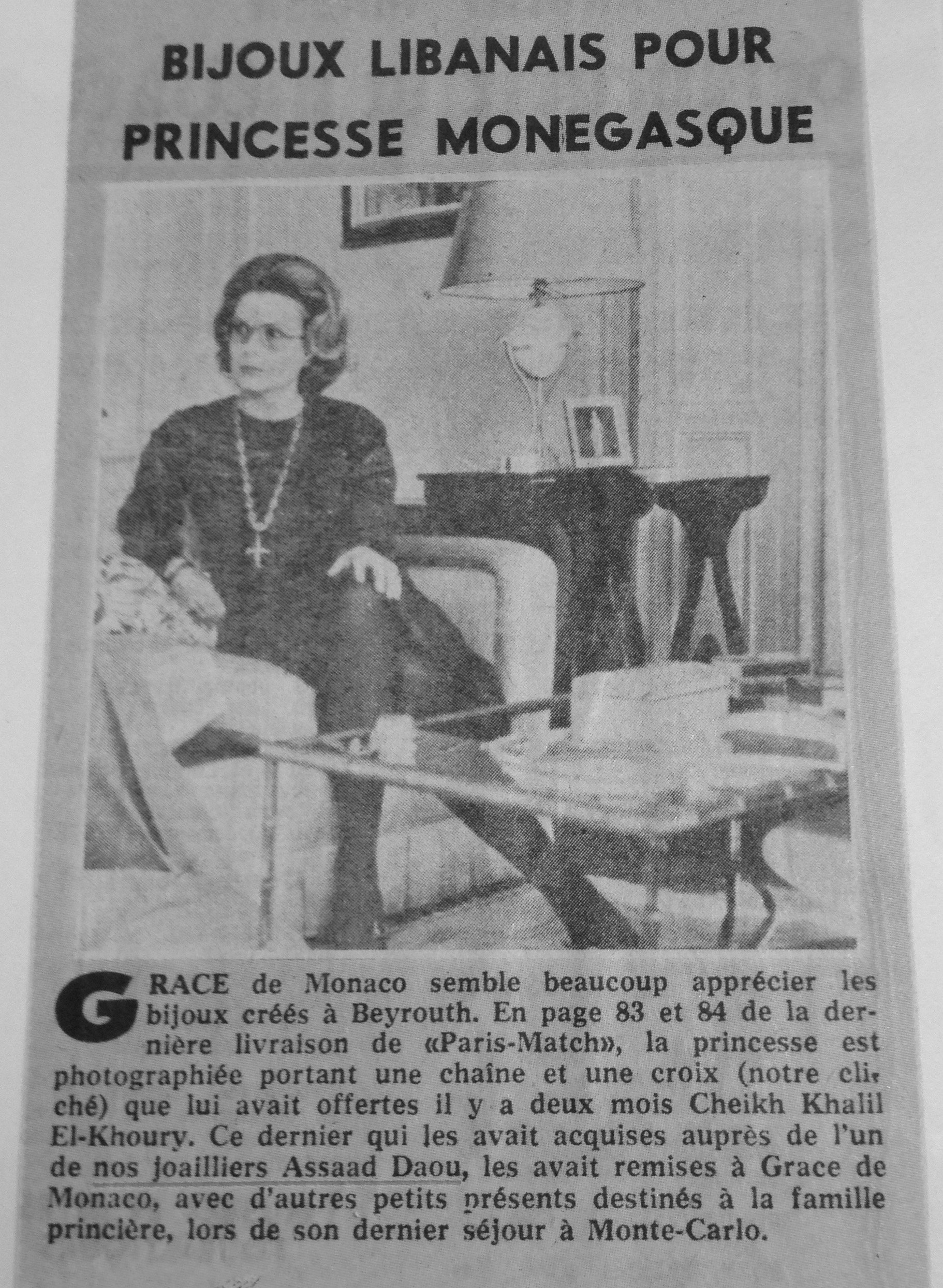 – ENDS –
For further information please contact Dalia Daou directly
daliadaou@daoujewellery.com | +44 (0) 7764 684 544
DaouJewellery.com, @daoujewellery #DaouJewellery
Dalia Daou is a third generation, award winning, designer and has revived the Daou jewellery name in London, where she is born and raised. She combines a prestigious artistic heritage from the 30s, 60s and 70s with studies in gemmology and physics. Inspirations often play with ideas of light phenomena, literal and poetic, even Daou means 'light', reflected in precious form and colour. Daou's collections are a thoughtful culmination of past and present, melding select references from the Daou archive's with a modern femininity. Dalia was an invited speaker by Suzy Menkes at the Conde Nast International Luxury Conference 2017 'Mindful Luxury'; is selected for the British Fashion Council Rock Vault by Stephen Webster; and has won New Designer of the Year, UK Jewellery Awards.
The Sunset Sunrise Ring
A modern impressionist design evoking the striking colours, and emotive energy of light at Sunset and Sunrise. Illustrated with a vibrant array of baguette cut amethyst, topaz, iolite and tourmaline gemstones punctuated with a glowing yellow sapphire set in 18 carat white gold. Specially hand selected and arranged with multi-dimensional angles and depth to the ring allowing the play of myriad light refractions.