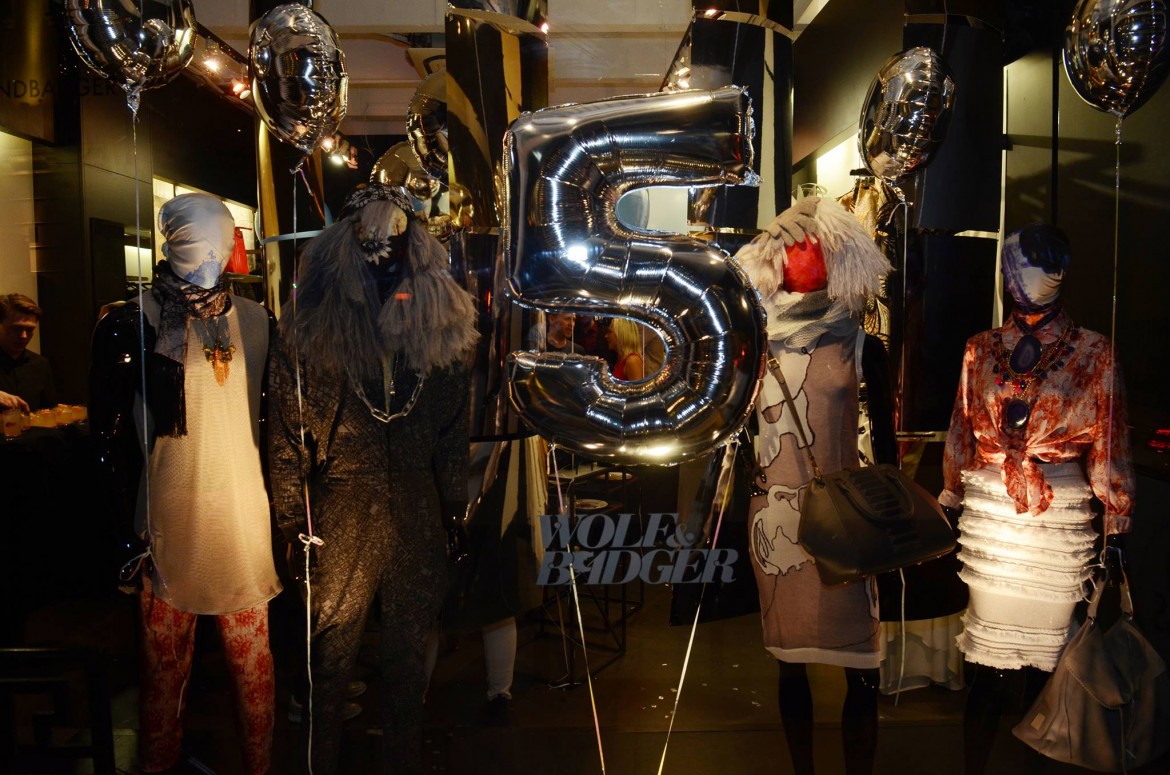 A fab party packing out the Mayfair store with fashion lovers and designers celebrating the start of Fashion Week and the brilliant 5 years the Wolf & Badger boys have been championing new designers.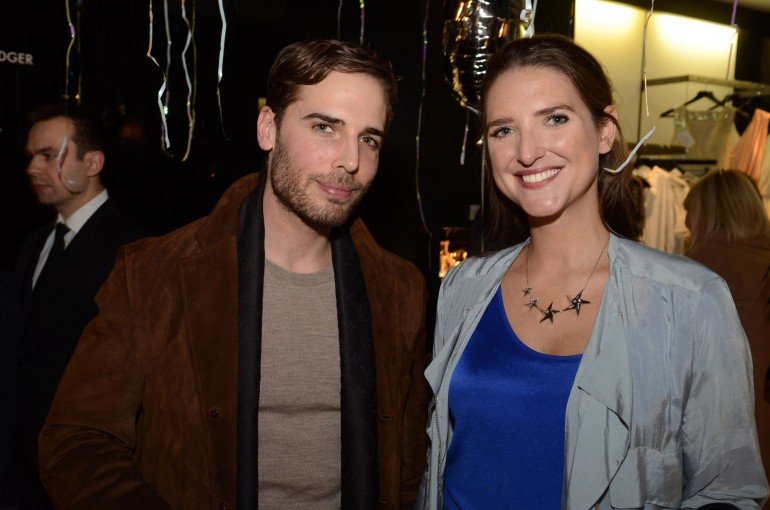 Wearing the Starburst Necklace smiling with my brother Adrian.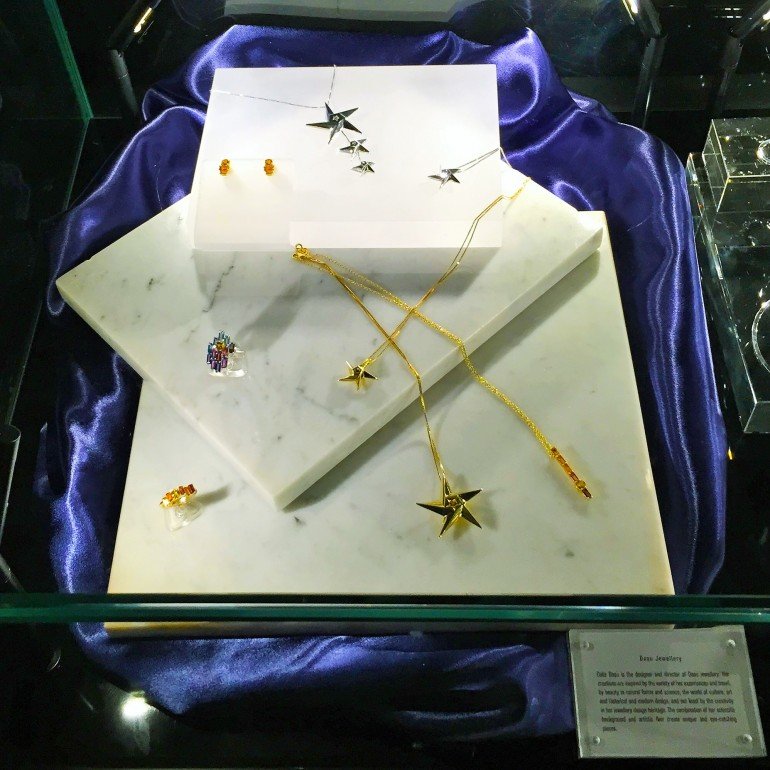 The Daou Jewellery display.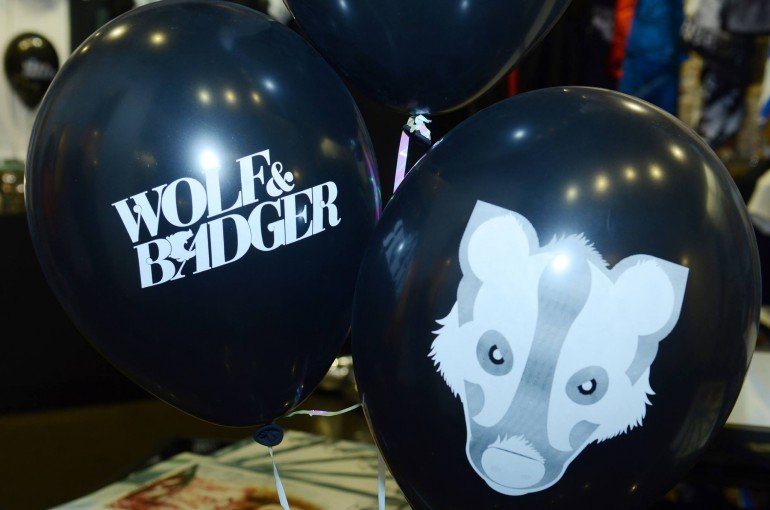 Celebrate that cute logo.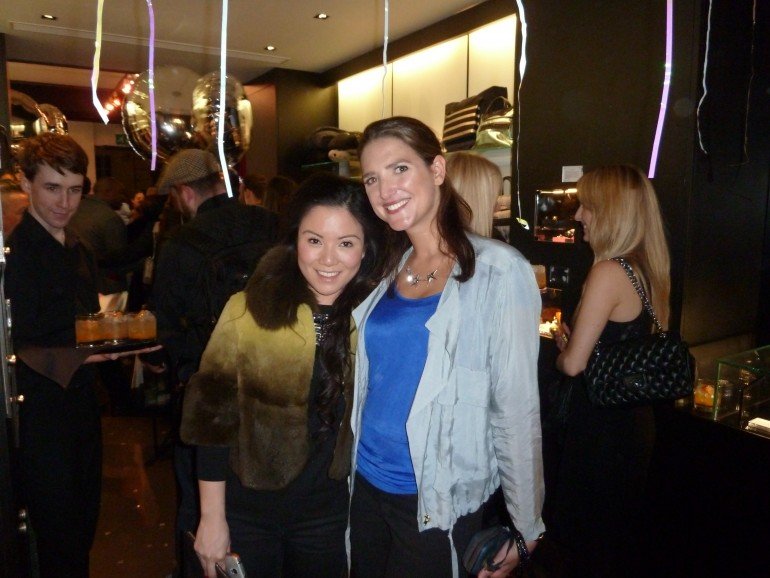 With fashion journalist Vivian Ho.